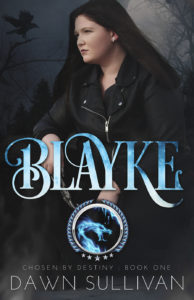 My dearest daughter,
If you are reading this letter, that means you have recently had your sixteenth birthday. It also means you have inherited the gifts that are passed down from generation to generation in our family. Not everyone receives these gifts. Only the most powerful of our people are blessed with them. Still, I was praying it would pass you by. I wanted you to stay safe and oblivious to the demons of the night. There are things out there that you know nothing about. Evil, horrible things that have just become a part of your world. Unfortunately, you will not be able to turn away from this life, my child. The powers that be have decided that you are destined to become a part of it. You will need to keep your guard up at all times. Be very careful who you trust. Hopefully Daniel has started your training in some capacity, but I am sure you will still have a lot to learn.
Be vigilant, sweetheart. In this world, it is kill or be killed. Do not hesitate, no matter what may happen, and always follow your instincts.
Once your powers have been activated, the creatures of the night will know who, and what, you are. They will see you as the enemy and will hunt you, doing anything and everything they can to eliminate you.
I have enclosed a ring in the envelope with this letter. Place it on your finger now. It will help protect you, and will let our fellow hunters know that you are a part of the Jackson lineage. This is very important. This ring, along with the mark that all hunters in our family are blessed with, is the only way that you will be trusted.
Come home to me, little one, where I can protect you. The ring will show you the way.
Love,
Your mother, Alyiah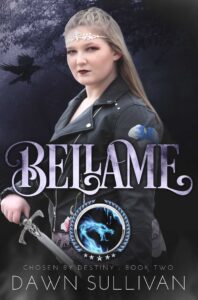 My darling Bellame,
I am writing you this letter so that you will know the truth about your heritage. You have probably gone through life wondering who you are and who your parents were. When you were born, your mother and I had to make one of the toughest and most agonizing, decisions of our lives. Sending you away was the only way to ensure your safety, even if it meant losing you. It is important you understand that we had no choice.
The truth is, your mother and I fell in love, but our relationship was forbidden. I am the prince of vampires, and your mother is a huntress, the very thing all vampires despise. While I know that she only kills rouges, those who are evil and have turned their backs on all that we stand for, others would not understand.
Bellame, if you are receiving this letter on your sixteenth birthday, that means my greatest fears have come to pass. My brother, Aldric, has won a battle that we have been fighting for several hundred years, and your grandparents and I are no longer around to guide you. My daughter, you are the rightful heir to the throne. You must defeat him.
Unfortunately, I won't be there to help you, but your mother, Alyiah, comes from a long line of hunters. She is a Jackson, and is very powerful. She has no idea where you are, as I hid you myself. You must find her.
Wear this crown. It shows proof of who you are, and of what is meant to be. You, and only you, can save our people now. No matter where I am, I will always be with you. You need only to look into your heart.
It is time to go home to Angel's Pass, my child. Find your mother. And remember, I will always love you.
Your father,
Alexander Christoph