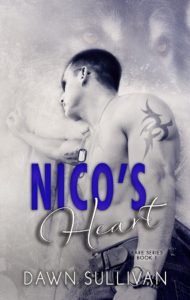 Nico Marx has spent his life protecting others. First in the military, and now working for RARE, one of the most elite mercenary teams out there. Nothing mattered to him except his team and their next mission…until she called.
With her daughter, Lily, missing, and no leads in sight, Jenna Montgomery reaches out for help. What she finds, is a group of men and women who are determined to find Lily and bring her home, even if it means putting their own lives on the line.
When Nico discovers that Jenna is his mate, he vows to move heaven and earth to find her child and keep them both safe. Fate may have a plan, but one man threatens to tear it all apart. What RARE does not know, is the impact this one mission is going to have on them all, changing their lives forever.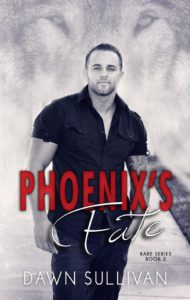 After a long stint in the military, Phoenix hooked up with RARE so he could continue to do what he did best…..Rescuing people and dispensing punishment to those who deserved it.  However, lately he had been feeling like something was missing in his life. 
Serenity had been running for several years from her pack who wanted to use her for her special healing abilities, and from a psychotic wolf shifter who insisted she was his mate.  She had not realized there were worse things to be running from until she was kidnapped by the General's men.  After several months of being held in captivity, a rescue attempt was made by RARE at the facility where she and several other women were being held.  During the chaos, Serenity and one of the RARE team members were taken by the General.  Once Phoenix finds out Serenity is his mate, nothing will stop him from finding her and freeing her.
When Serenity's demons from her past come back to haunt her, Phoenix must keep her safe not only from the General, but also from her past if they want a future together.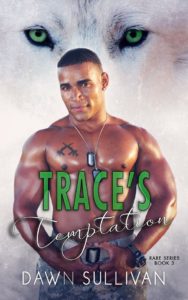 Trace has found his mate, but before he can claim her, he must eliminate the threat from his past.  Returning to the place where all of his nightmares began, Trace must fight for his life and his future.  Jade was stolen when she was a child and was held captive by the General for most of her life.  She was rescued by RARE and reunited with the mother she thought she lost so long ago. 
Jade spent the past 20 years hiding her true nature, allowing others to see only a sweet, gentle Omega wolf.  After being set free, she is slowly allowing her true self to show.  Jade has found her mate, but now must wait for his return.  When she finds out Trace is in trouble, she vows to bring him home and nothing or no one will stand in her way.
RARE must once again do what they do best.  Track down Trace and eliminate the evil that threatens them.
Jade's strength and determination are tested in the process.  But her pull to Trace will not let her admit defeat.  They say what doesn't kill you makes you stronger, but will Jade survive if RARE doesn't make it to Trace in time?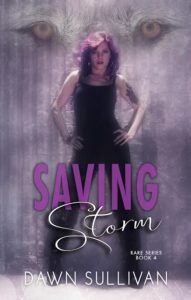 After a mission gone horribly wrong, Storm Alexander finds herself a prisoner of RARE's sworn enemy…The General.  She has always been a warrior, one to stand up for what she believes in, but one thing is for certain.  If she does not find a way to escape soon, she may not live long enough to fight again.  Just when Storm thinks she cannot continue, his voice whispers through her mind.  Don't give up, my mate. 
Steele Maddox used to be one of the General's most trusted soldiers, until he made one crucial mistake.  Now he lives in captivity, tortured and experimented on daily.  He stays strong and endures the hell he has found himself in for two reasons, and two reasons only; until he catches her scent.       
Time is running out, and a decision must be made.  Will Steele and Storm fight for one another?  Will Steele choose to save Storm, or will he stay in hell to keep his loved ones safe?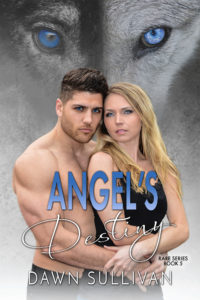 As leader of an elite mercenary team, Angel Johnston's life is a constant battle. Not only is she fighting for the innocent people she is hired to rescue, but she is also in the middle of a war against a madman who would do anything to destroy her and the people she loves.
Chase Montgomery is Alpha to the White River Wolves, father of two precious little girls, and Angel's mate. Or he would be, if she would ever allow him to claim her. He understands her need to know her children are safe from the General first, but the past year without her has been hell, and he's tired of waiting.
When the General makes his move, and Angel's world comes crashing down around her, will she be able to put the pieces of her heart back together in time to save the ones who mean the most to her? Can Chase find the strength and will to fight for his future, and that of his family? Or will it be too late?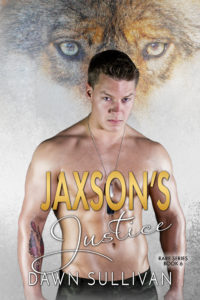 As the technology expert for RARE, Jaxson Lahey spends most of his time on a computer, hunting down everything he can on the team's enemy, the General. Focused on the mission, he doesn't have time for anything else, which is fine with him. All he cares about is finding justice for the people he considers his family after the hell they'd been through. Until she enters his dreams.
A prisoner of a man she considers the devil himself for the past year, Raven Dreher has almost given up hope of ever seeing the light of day again. She lives in fear, with constant pain beating at her, but she refuses to give into what the General wants. She would rather pass on into the next life than give up her people. All she can do is pray her suffering will come to an end soon. Then, she hears his voice.
Jaxson is driven by an uncontrollable need to find the woman in his dreams and save her. Raven is hoping her prayers have been answered by the voice promising he is coming for her. Will Jaxson be able to find Raven before the General makes his move, or is it truly time for Raven to see what the next life has in store for her?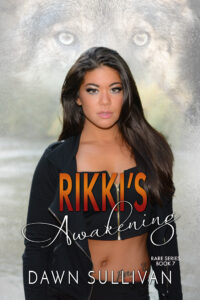 Barely escaping death after her last battle against the General, Rikki Diamond spent the past five months in a coma. Five months of pain, despair, darkness, and most of all… anger. Now that she's finally returned to the land of the living, she has an uncontrollable rage building inside of her, urging her wolf to take over. Feeling abandoned by her mate when she needed him most, Rikki must fight to keep her emotions in check. A battle she is beginning to feel she will lose. Her mate… her team… no one is safe.
After the General's men got to his mate, Jeremiah Black decided he was finished watching from the outside and took matters into his own hands. Having gone undercover while his mate lay in a hospital bed, he began working his way up in the ranks, getting deeper and deeper into the General's organization. He has one goal in mind, and not even the changing circumstances will keep him from completing his mission; destroying the General's entire organization, even if he has to pick them off one by one. 
The tides are changing with the shift of power. Will Rikki and Jeremiah be able to make it out alive? Or will Jeremiah walk into a trap on his first solo mission, leaving Rikki to the anger raging inside of her?
Want to stay up to date on all of your favorite characters? How about getting sneak peaks, release information and exciting news first? Then come join my Readers Groups! We would love to have you!