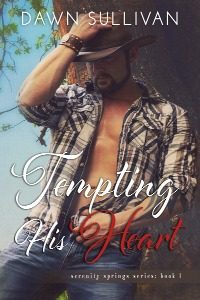 Sloane Murphy needed a fresh start.  A new beginning.  She has finally crawled out of the hell her life used to be and moved on, even if it did take several years.  Purchasing a bookstore in the small town of Serenity Springs, Texas is a dream come true for her.  Meeting her best friend's brother, a man she had heard so much about, was an added bonus.
Creed Caldwell is the Sheriff of Serenity Springs.  His life is centered around his daughter, his family, and his job.  He didn't think there was room for anyone else in it, until he met Sloane. The attraction is instant, the passion undeniable.  Until someone decides they don't want Creed and Sloane together. 
Will Creed be able to protect both his family and the woman he is falling for?  Will Sloane find the strength to place her trust in another man after her painful past?  Will the fight to not only survive but to forge a future with one another bring them closer together, or be their ultimate demise?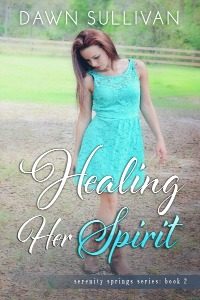 Lacey Donovan moved to Serenity Springs, Texas hoping to connect with someone from her past.  She did not plan on falling in love. 
Clinton Brody is a teacher in the small town Lacey now calls home.  He opened his heart to Lacey when they first met, only to have her pull away from him.  Hurt and confused, he let her go.
Will Clint and Lacey get a second chance to show each other how they feel?   Will Lacey have the courage to fight for Clint's love?  When danger threatens the woman and child who have stolen his heart, will Clint be able to protect them?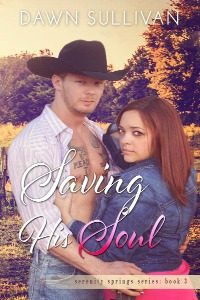 Ryder Caldwell's dreams of love died years ago, along with his heart.  He had his family and his ranch; that was all he needed, all he wanted.  Until she arrived, brandishing a badge and carrying a gun. 
Rayna Williams had spent most of her life in fear, hiding from the man who murdered her family and tragically tore her world apart.  Now a federal agent, Rayna is not the terrified teenager she once was.  She is ready to stand and fight.
When Rayna goes undercover in the small town of Serenity Springs, she hopes to draw her nightmare to her, but even the most carefully laid plans can go horribly wrong.  Now Ryder and Rayna are in a fight for their lives…one they may not win.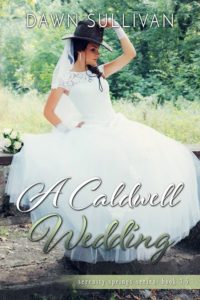 Creed Caldwell has waited a year to place a wedding band on the ring finger of the woman he loves. He is done waiting. It is time to exchange their vows.
Sloane Murphy wants nothing more than to be Creed's wife, but with only a short time to plan one of the most important days of their lives, will she be able to complete all of the missing pieces to the wedding she envisioned?
With a friend missing, and a small hitch thrown into the wedding plans…will they make it to the alter for the Serenity Springs wedding we have all been waiting for?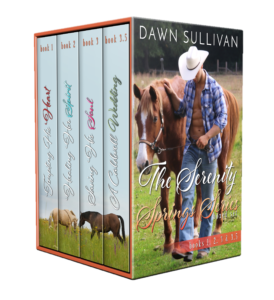 Serenity Springs, Texas...where you will find white picket fences, love on the horizon, and danger around every corner.
Life in this small town is anything but ordinary. The Caldwell siblings will have your hearts fluttering, and your blood pumping! Follow Creed, Ryder, Linc, Justice, Caiden, and Katy as they face the unexpected, vow to protect the people of Serenity Springs, and find the true meaning of family. 
This series is full of sexy cowboys, the ladies who love them, and suspense that will keep you on the edge of your seat!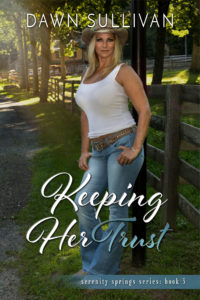 After the loss of her husband several years ago tore her world apart, Harper Daley quit her job in the city and moved to Serenity Springs where she built the ranch she had always dreamed of. New Hope Ranch is her life now, as are the troubled teens who live there. When one of the children goes missing, Harper calls the one man she never thought she would see again to ask for help.
Nathan Brentworth is the best undercover agent the FBI has. He lived for the job, and only the job, until he met Harper. When he was with her, he felt things that he'd never felt before. But after he placed the lives of the children she cared for in danger, she kicked him off the ranch, telling him there was no hope for a future between them. Now she needed his help, and he was not going to tell her no.
When Nathan and Harper are drawn into something more deadly than either of them could have imagined, will Nathan be able to ignore his feelings for her, and keep his focus where it needs to be? Will Harper be able to forgive him for his past mistake? Most importantly, will they make it out alive?