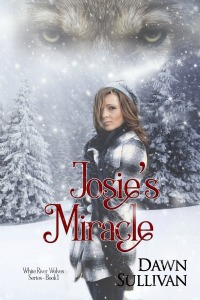 A doctor for the White River Wolves, Josie Bennett is devoted to her pack and her calling to heal those in need.  Then one fateful night changes everything.
As an enforcer for the Shifter Council, Ryker Kain has pledged himself to the council and dedicated his life to serving and protecting its members.
Ryker and Josie cross paths when Ryker is sent to track down a rogue wolf pack that has kidnapped and terrorized a young female fox shifter.  Unable to fight the mate bond, they surrender to the undeniable desire between them.
When Ryker must leave to complete his mission, will the passion that brought them together be enough to fight the ties that threaten to tear them apart?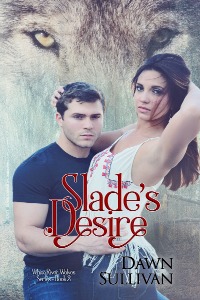 After what felt like a lifetime alone, Slade Dawson fell in love and married, forsaking his true mate.  A century has passed since his wife's death.  Slade has now dedicated himself to his duty as head enforcer for the White River Wolves.  Until he catches her scent; the scent of the one truly meant to be his. 
Waking up in pain and fear, Gypsy Layne remembers nothing of her past.  She doesn't remember the family she lost, the sister who suffered with her, or the last several months she spent imprisoned by a Colombian drug lord while fighting daily to survive.  All she has left now is a feeling of hopelessness.
Will Slade be strong enough to make amends with his past and help the one he was meant to love?  As she struggles to remember, will Gypsy be able to overcome the hell she has been through?  Will an unforeseen danger that stalks them both, keep them from each other?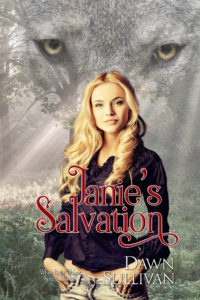 After suffering a heartbreaking betrayal, and surviving two years of hell in the General's captivity, Janie Jenson is trying to move on and put her life back together. Now a mother, she is finding the strength and determination that she thought she lost so long ago.
The past sins of his father haunt Xavier Andrews on a daily basis. He feels like he constantly needs to prove his loyalty to his alpha and pack, even though they do not expect it. His focus shifts when Janie crosses his path. He now has a greater purpose, he just needs to find the patience to accomplish it.
Janie loves her daughter above all else, and her main focus is on keeping Alayna safe. Will Janie let her guard down, and learn to trust in her mate? Can Xavier find the patience needed to give Janie the future she deserves, or will a nightmare from her past keep them apart?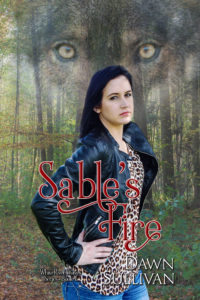 Daxton Dreher has spent the past ten years serving as a warrior under his king, oblivious to what was happening back home. When he is finally released from his obligation as a protector of the king's family, he returns to his parent's home, only to find that one of his sisters has been taken by a notorious drug lord, and someone in his family is responsible for her disappearance.
Sable Tierden loves her best friend…more than she probably should. Heartbroken, knowing her feelings aren't returned, she decides it is time to move on. When her alpha sends her on a mission to track down a woman who was kidnapped from their pack years ago, she realizes it will be a good time to figure out what to do with her future. What she doesn't expect, is for her world to go up in smoke.
Dax and Sable are each on separate missions, searching for what was taken from them, and fighting to secure a brighter future for all involved. One fated encounter changes everything.  Will they survive the hell they are about to encounter, or will the flames consume them first?
WANT TO STAY UP TO DATE ON ALL OF YOUR FAVORITE CHARACTERS? HOW ABOUT GETTING SNEAK PEAKS, RELEASE INFORMATION AND EXCITING NEWS FIRST? THEN COME JOIN MY READERS GROUPS! WE WOULD LOVE TO HAVE YOU!